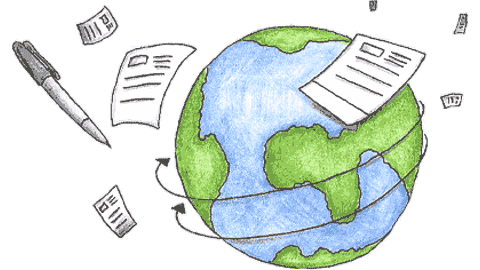 Today's podcast features interviews with Chris Hawkins of SignNow - a service that lets you fill out, sign, and even notarize documents digitally - and Lee Hnetinka of WunWun - which stand for What You Need When You Need it, and will deliver or provide on demand labor for whatever you need.
Announcements:
On Thursday January 24th at 8PM EST I will be hosting a live Google Hangout where you can sign in and ask me any productivity questions you want. The group should include current students of my Udemy Courses and Skillshare classes so we should have a pretty good group. There can be 10 people on the video chat at once but an unlimited number of people watching and commenting live on the Youtube feed (which you can share with whoever you like). If you can make it and are interested - you can pop in or out at any time - sign up HERE and you'll get an email with the link to the Hangout a few minutes before 8pm.
I have three Udemy courses you should check out including The Art of Less Doing, Gmail - The Ultimate Productivity Tool, and Automate and Outsource Your World with IFTTT and VAs. In addition, I am planning on offering a Level 2 Skillshare Class called The Science of Less Doing, for those who've taken my level 1 course and want to delve deeper. Get on the watchlist if you are interested, once it hits 50, I will schedule the first class.
I've been playing around with DuoLingo for language learning and as someone who took 14 years of French class (yes 14) and is married to a French person, this is the first time I've actually enjoyed learning a new language and am seeing real improvement, you've got to check it out. Also have a look at the 1 Second Everyday app which lets you compile videos and images of your past in a really cool way.